Struggling To Convert Your Ideas Into a Book and Take it To Finish Line?
Unleash Your Creativity and Share Your Message with the World! I Can Help!
Are you constantly running out of time, making it hard to dedicate moments to your book?

Do you find it challenging to maintain focus amidst daily distractions, hindering your writing progress?

Are your ideas bursting to come to life, but you're unsure how to structure and shape them into a compelling narrative?

Do you lack the confidence and skills to bring your characters to life and create a captivating storyline?

Are you grappling with self-doubt, questioning whether your writing is good enough to resonate with readers?

Does the fear of rejection or failure hold you back from taking the leap and starting your book?

Are you overwhelmed with the writing process, unsure where to begin or how to maintain momentum?

Do you feel isolated and wish you had guidance and support to navigate the journey of writing a book?

Are you struggling to find the motivation and inspiration to keep writing, facing moments of writer's block?

Are you worried that your book won't be noticed, and all your hard work will go unnoticed?
If you answered "yes" to any of these questions, know that you are not alone.
Many aspiring authors face similar hurdles on their writing journey.
But fear not, for there is a solution that will empower you to overcome these obstacles and turn your writing dreams into reality.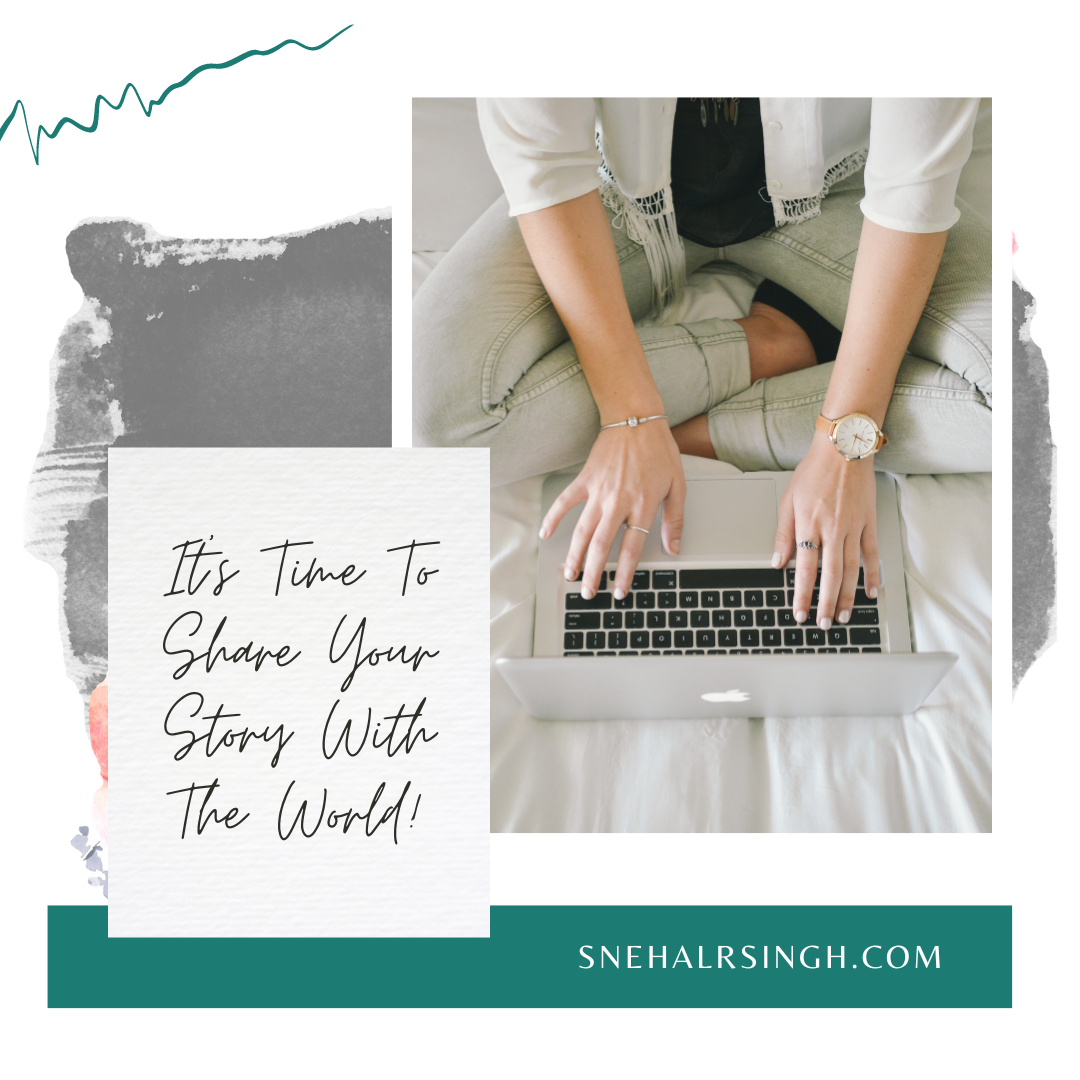 Imagine
Imagine a world where you have the time, focus, and confidence to convert your thoughts and ideas into a captivating book. Envision sharing your message with the world, inspiring readers, and leaving a lasting impact through your words. The power to bring your story to life lies within you, and it's time to unlock it.
Your focus is laser-sharp, undisturbed by the noise of distractions. With unwavering clarity, you can concentrate on your writing, diving headfirst into the narrative as the words flow seamlessly from your mind to the page.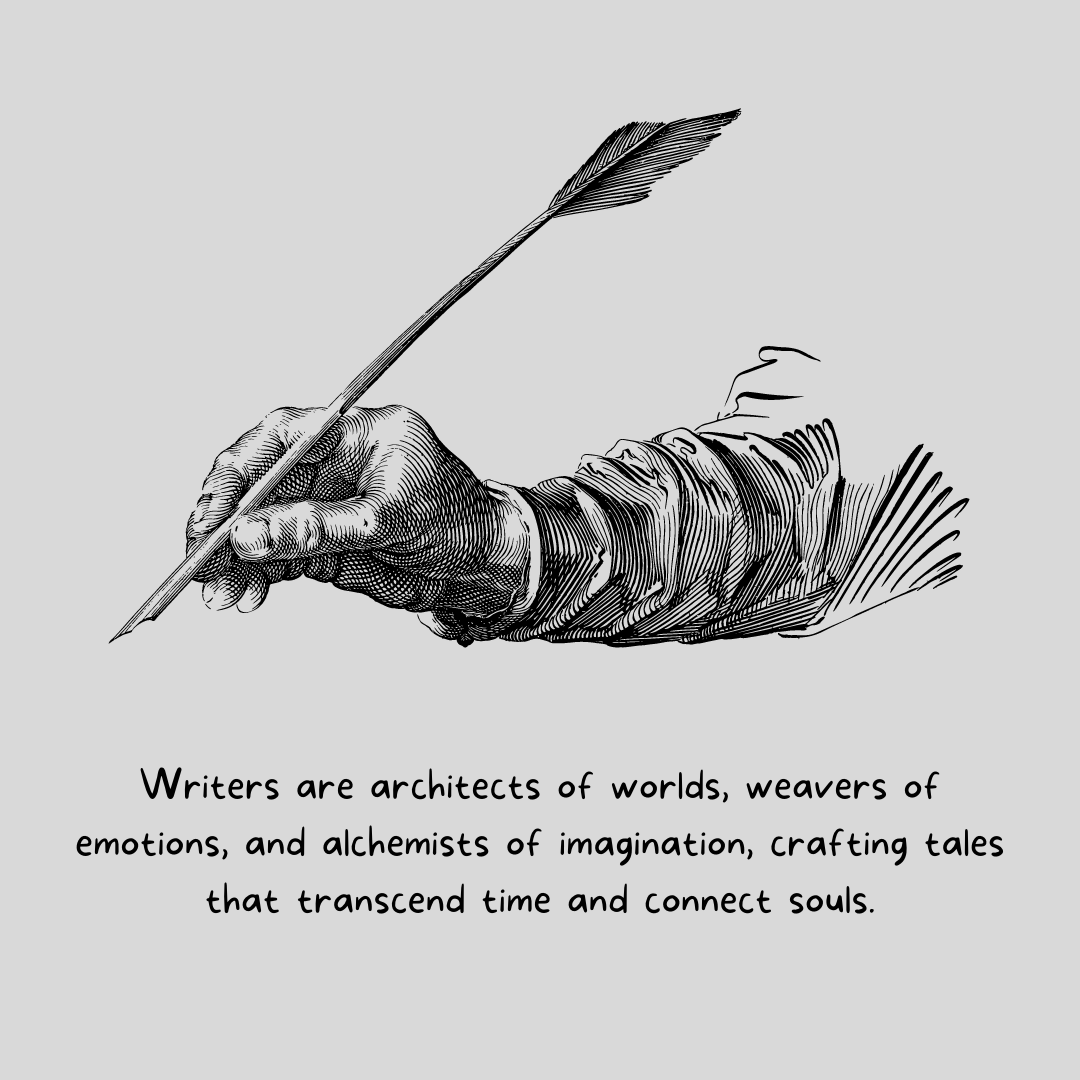 The outside world fades away, and you are in perfect harmony with the rhythm of your thoughts, bringing your characters to life and crafting a compelling storyline that captivates readers' hearts.
Confidence radiates from within you, propelling you forward with each sentence you write. Doubts and insecurities are mere memories as you stand tall in your belief that your words hold immense power and meaning.
Your self-assurance shines through the pages, igniting a fire within readers, inspiring them to embrace your message, and fostering a profound connection that transcends the boundaries of time and space.
Would You Like That Outcome For Yourself?
To become the master of your own narrative, transforming your thoughts and ideas into a captivating book that leaves a lasting impression on readers?
Then, the "

Write a Book

" Program is the perfect solution for you!
If the idea of immersing yourself in a world of creativity, sharing your message with the world, and leaving a lasting impact through your words resonates with you, then the "Write a Book" Recorded Program is tailor-made for your aspirations.
Imagine having access to a comprehensive and transformative course that empowers you with the tools, techniques, and inspiration to craft your book with confidence and finesse. From time management strategies to boost your productivity to unlocking your unique storytelling voice, this recorded program is designed to unleash your inner author.
Through insightful modules, practical exercises, and guidance from me, you will embark on a journey of self-discovery and empowerment. Step by step, you'll learn how to overcome challenges, conquer self-doubt, and channel your creativity to breathe life into your ideas.
If you yearn to embark on a journey of self-expression, embrace the joy of storytelling, and unlock the author within you, then the "Write a Book" Recorded Program is the doorway to your writing dreams. Let the world hear your voice, share your message, and make an impact that lasts through the ages.
Details About the "
Write a Book" Program
Unleash Your Writing Potential: The "Write a Book" Program
Program Overview:
The "Write a Book" Program is an empowering and comprehensive writing journey designed to transform your aspirations of becoming an author into a tangible reality. Whether you're a novice writer seeking guidance or an experienced wordsmith aiming to refine your skills, this program caters to writers of all levels.
Key Features and Benefits:
Step-by-Step Guidance: My program takes you on a structured journey, guiding you through each stage of the writing process. From ideation to publication, you'll receive expert guidance and support every step of the way.
Unlock Your Writing Voice: Discover your unique writing voice as you explore various genres and styles. Unleash your creativity and find the words that resonate with your soul, creating a powerful connection with your readers.
Overcome Writer's Block: I address the common hurdles writers face, providing practical strategies to overcome writer's block and stay motivated throughout your writing journey.
Craft Compelling Characters and Stories: Learn the art of character development, plot construction, and storytelling techniques that captivate and engage your audience.
Master the Craft of Editing: Refine your work through the lens of editing and polishing, ensuring your story shines with clarity and impact.
Publishing Insights: Gain valuable insights into the publishing industry, exploring traditional and self-publishing avenues, and understand the process of bringing your book to the world.
Community of Supportive Writers: Join a community of aspiring authors who share your passion for storytelling. Connect, collaborate, and grow together as you embark on your individual writing journeys.
More About The "
Write a Book

" Recorded Program
Finish Writing Your Book With This Recorded Program
Learn at Your Own Pace, with Lifetime Access
One of the greatest advantages of the "Write a Book" Recorded Program is its flexibility, allowing you to learn at your own pace.
We understand that every writer's journey is unique, and that's why we've designed this program to fit seamlessly into your busy schedule. Whether you're an early riser or a night owl, you can access the course materials whenever it suits you best.
With lifetime access, you can revisit the lessons and resources as many times as you need, ensuring that your writing skills continue to flourish long after you complete the program.
Exclusive Bonus Resources
As a participant in the "Write a Book" Recorded Program, you gain access to an array of exclusive bonus resources designed to further enhance your writing journey.
These bonus materials include writing prompts, cheat sheets, self-editing guides, and marketing tips to promote your book effectively.
These valuable resources are carefully curated to provide you with additional support and inspiration, empowering you to excel as a writer.
Meet Your Trainer, Coach and Mentor
Hi, I'm Snehal.R.Singh – your trainer, coach, and mentor on this exciting writing journey. As an author myself, I understand the incredible power that storytelling holds and the profound impact it can have on both writers and readers. I'm passionate about guiding aspiring authors like you, helping you unleash your creativity and shape your ideas into captivating stories that resonate with the world.
With years of experience in the literary world, I founded "MindSpiritWorks," a publishing house dedicated to nurturing talent and amplifying voices that inspire positive change. As an author, I've experienced the joy and challenges of the writing process firsthand, and that's why I'm committed to supporting you at every step of your writing adventure.
Through the ups and downs of my own writing journey, I've learned valuable lessons about crafting compelling characters, weaving intricate plots, and mastering the art of self-expression. I believe that writing is not just a skill; it's a transformative experience that allows us to connect with our deepest emotions, explore diverse perspectives, and share our unique stories with the world.
My vision for the "Write a Book" Recorded Program is to create a nurturing and supportive space where you can explore your creativity, gain valuable insights, and build the confidence to share your voice with the world. Together, we'll unlock the writer within you, tapping into your authenticity and guiding you in honing your craft.
As your trainer, coach, and mentor, I'm dedicated to providing you with a comprehensive and enriching learning experience. Through our program, you'll discover your unique storytelling voice, overcome challenges, and develop a profound connection with your readers.
I'm thrilled to be part of your writing journey, and I can't wait to witness the magic you'll create on the pages. Let's embark on this transformative adventure together, turning your dreams of becoming an author into a captivating reality. With my guidance and the support of our vibrant writing community, you have everything you need to set forth on this empowering path. Let's make your writing dreams come true and share your inspiring stories with the world. Welcome to the "Write a Book" Recorded Program!
What My Clients Say About Me
Client Testimonials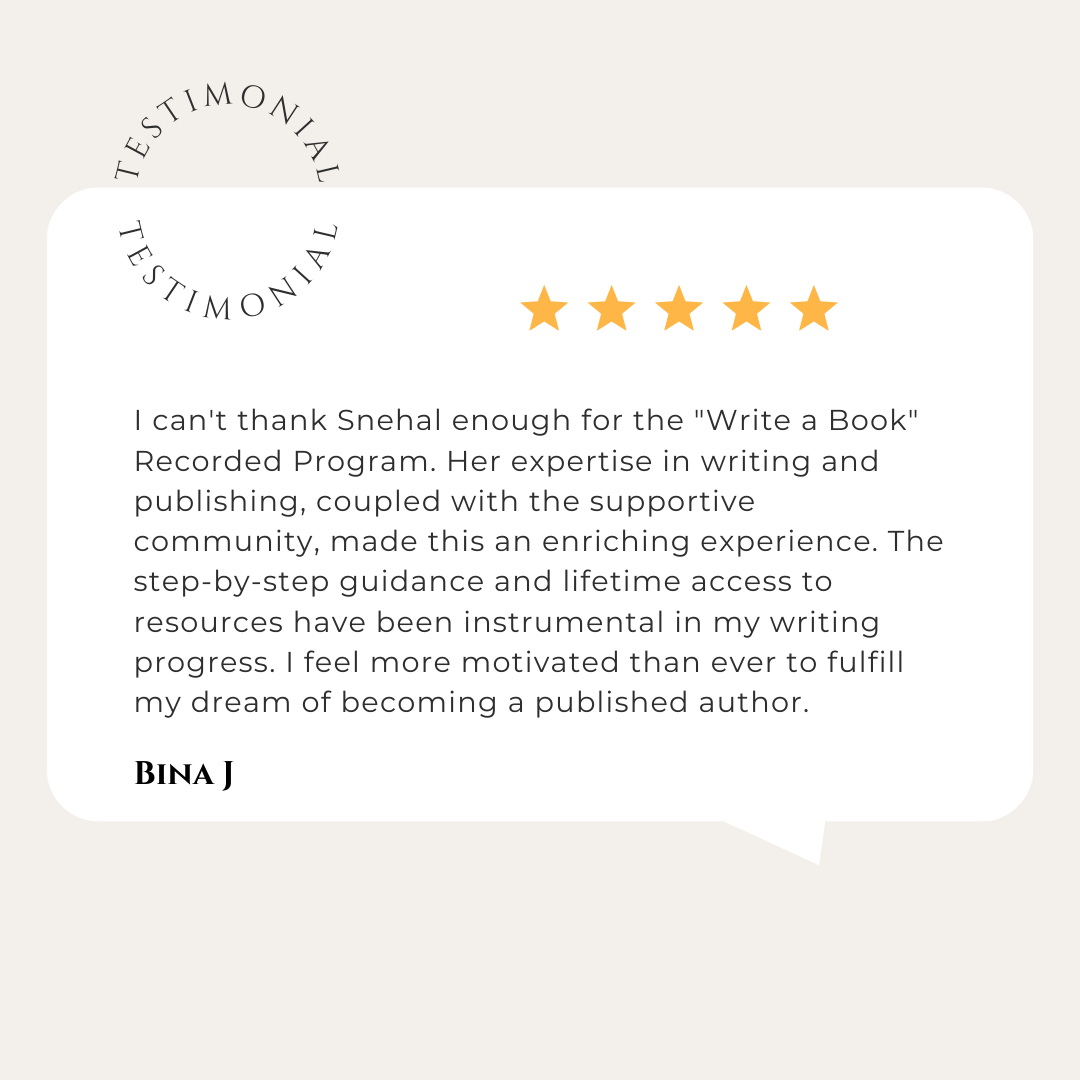 30-Day Money-Back Guarantee
The "Write a Book" Recorded Program, we stand behind the value and transformative potential of our course.
We are confident that this program will empower you on your writing journey and help you unlock your true potential as an author. That's why we offer a 30-Day Money-Back Guarantee.
If, for any reason, you find that the program does not meet your expectations or does not align with your writing goals within the first 30 days of enrollment, simply let us know, and we will promptly refund your investment. Your satisfaction and growth as a writer are our top priorities, and we are committed to ensuring that you have a rewarding and positive experience with us.
Take the first step towards fulfilling your writing dreams with complete peace of mind, knowing that you have our 30-Day Money-Back Guarantee backing your decision.
Enroll today and embrace the journey of becoming a confident and skilled author.
Your book awaits, and we can't wait to witness your writing flourish and impact the world.